Load appropriately, over and over
Our chargers for motorcycle, starter, traction and supply batteries provide the necessary power for every application. If the starter battery is nevertheless flat, our start boosters provide uncomplicated jump-starting assistance. Our test devices check whether your battery is working properly. And if a battery replacement is necessary, our battery replacement device ensures that everything runs smoothly in vehicles with management systems.
Tips on charger selection and use further down this page. 4Load
4Load Consumer
Reliable and precise
4Load Consumer

Reliable and precise for 12- and 24-volt batteries from scooters to motorhomes to rehab vehicles.
Discover now
DEFA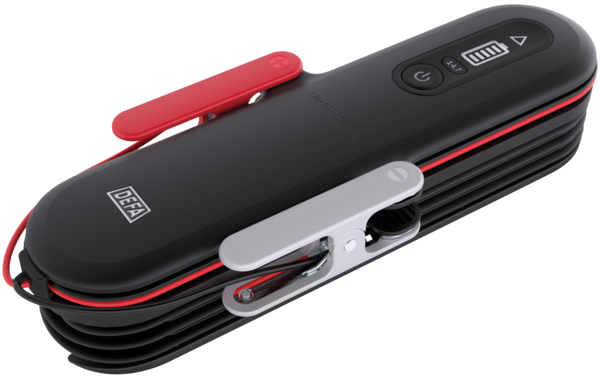 DEFA SmartCharge
Compact design
DEFA SmartCharge
Compact design for convenient charging of 12 volt batteries.
Discover now
Odyssey
Odyssey Charger
Odyssey chargers
Odyssey Charger

Odyssey chargers
Matched to 12-volt pure-lead AGM batteries for all applications.
Discover now
Testing devices
and Startbooster
intAct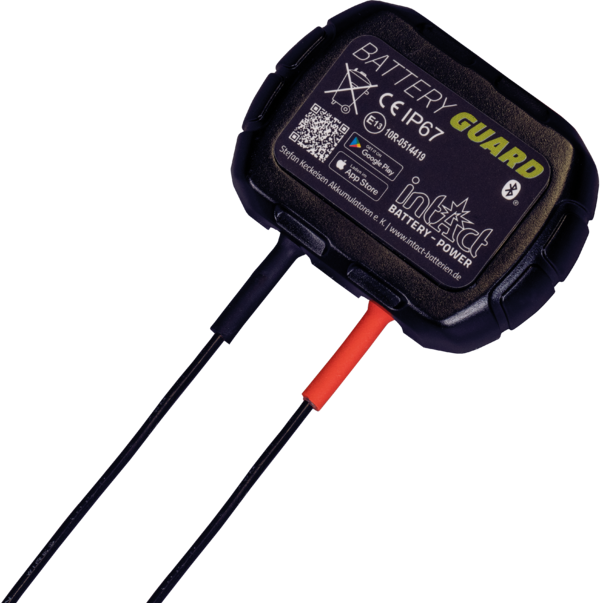 intAct Battery-Guard
Battery monitoring via Bluetooth
intAct Battery-Guard
Battery monitoring via Bluetooth
for iOS and Android phones.
Discover now
intAct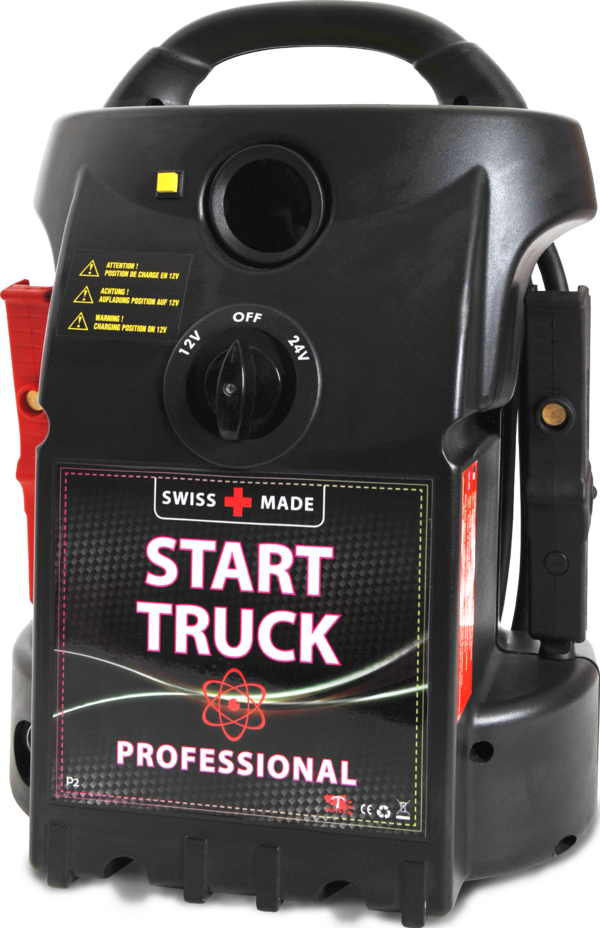 intAct Start-Booster
Start assistance anytime and anywhere
intAct Start-Booster

Start assistance anytime and anywhere without power supply or second vehicle.
Discover now
intAct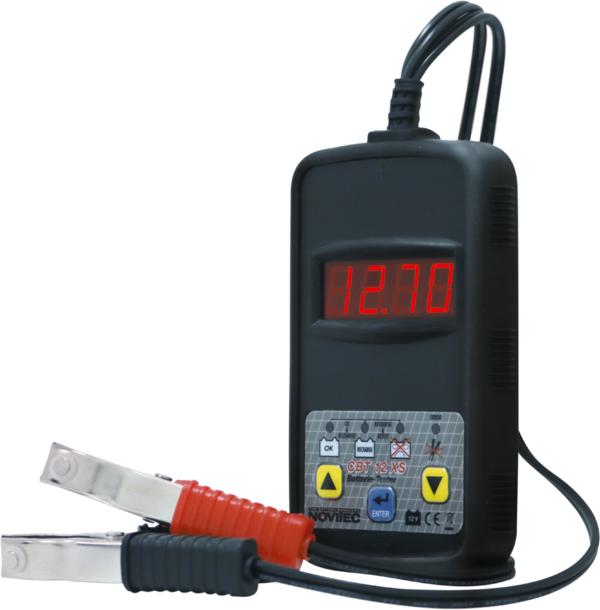 intAct Test-Power
Test and change batteries
A charger like any other?
Far from it
Every battery needs to be charged. There are chargers for this purpose.
For starter batteries, charging is normally done by the alternator. But even here, an imbalance and gradual drop in the state of charge can occur and charging with a charger becomes necessary to protect the battery from premature ageing.
In principle, the charger reverses the chemical process that provides the current output in the charged battery.
To do this, it provides the battery with voltage (in volts) and current (in amps). The charge controller in the charger decides how much current and voltage are charged and in which sequence, i.e. according to which characteristic curve. Different battery technologies such as GEL, AGM or lithium require different charging procedures or charging characteristics.
When selecting voltage and amperage, the time available to charge the battery plays a role. The temperature of the battery and its environment also affects how much current it can hold, as does its discharge rate.
How well a charger recognises all these factors, evaluates them and adjusts the charging process accordingly influences its charging efficiency.
So choosing the right charger for your battery will ensure that the battery is always properly charged and will help to ensure that its life is not compromised.
Chargers for different applications
When buying a charger, the most important thing is that it fits the intended use.
A charger that you use to fully charge your motorcycle battery from time to time has to meet different requirements than one that charges your industrial truck several times a day or keeps the demonstration cars in your car dealership under power without putting a load on the installed starter battery.
Now and then for your own vehicle
User chargers or consumer chargers are particularly easy to use and easy to maintain. They allow quick charging in between or when the battery is stored for a longer period of time before it is used again, e.g. a starter battery in a classic car that is only driven in summer or a small supply battery for camping.
Chargers like the DEFA Smartcharge get by with just one button, determine all the technical details independently and show the status of the charging process via LEDs or a display.
Consumer chargers can be used for starter batteries with 6, 12 or 24 volts in all private and commercial vehicles.
At the car dealership
Showroom chargers are ideal for car dealers. They protect the battery while customers are test-seating the vehicle in the dealership. Consumers such as lights, cockpit displays and multimedia devices require power here during every demonstration, even every time the doors are opened, even though the car is not running, i.e. the battery is not being charged. Showroom chargers are permanently connected to the mains and the battery. They supply smaller consumers directly with power and charge the battery as required.
Ideally, they are small and unobtrusive and are stowed in the engine compartment or under the vehicle like the DEFA showroom chargers.
Showroom chargers are used in addition to the dealership in all situations where the on-board electronics need to function when the engine is switched off, e.g. at trade fairs, vehicle premieres, museums or businesses with regular public tours or demonstrations for customers.
In the car workshop
Especially for workshops, there is another charger that supplies the vehicle with power during diagnoses and software updates on the vehicle electronics. During this phase, the vehicle management system requires a particularly large amount of power and for a particularly long time, which most starter batteries would not be able to provide. Here, too, the charger protects the installed battery from premature ageing. Workshop equipment needs special high-current characteristics. They are often splash-proof and dust-proof to withstand the typical environment of an automotive workshop, like the Fronius Acctiva Professional Flash.
For emergency vehicles
Emergency and rescue vehicles and other safety-related types of vehicles often sit around for months, but when it comes down to it, they need to be ready at a moment's notice to put out fires, rescue injured people or clear roads.
Chargers like the Fronius Acctiva-Twin can charge two 12-volt batteries in parallel, even if the batteries have been loaded differently by consumers.
For supply applications
In order to supply the connected consumers permanently, supply batteries usually have a larger capacity than starter batteries, which are intended to deliver a lot of power, especially in the short term. Chargers designed for starter batteries reach their performance limits here. Chargers for supply batteries are designed to quickly recharge the battery between two periods of use and ensure that it is available at all times, even during long idle periods, e.g. when the sun is shining and you spontaneously want to use the cool box for a camping or boating trip. In safety systems such as UPSs (uninterruptible power supply), the battery must be permanently fully charged in order to supply the connected loads in the event of a power failure. Chargers for these applications stay on the battery permanently, support standby, constant charge and trickle charge. In addition to wet batteries, AGM, gel, and lithium batteries are primarily used in utility applications. These battery technologies must be charged differently. More information on this can be found under Charging methods and Charging characteristics. For smaller supply batteries in the private or hobby sector we recommend the DEFA Smartcharge series, for professional supply applications the DEFA Workshop charger or the Fronius Selectiva series, the latter also for safety-relevant and UPS applications. For optimum matching of battery and charger, especially in multi-shift, business-critical applications, we recommend an individual battery system concept from our industrial division inbatt. Including services such as assembly, leasing, battery care, etc.
For electrically driven vehicles and machines
As with supply batteries, traction batteries are used in cyclic applications, i.e. the batteries are used until they are quite empty and are charged during idle times. Here, the charger is part of an effective drive application. The efficiency of the charger plays an important role, especially in operational scenarios where the downtimes of vehicles and machines such as forklifts or lifting platforms mean a loss of revenue. Equally important are the individual requirements of the operating environment, e.g. vehicles in cold storage have to be charged under extreme temperatures: Chargers like the Fronius Selectiva have a charging process adapted to Cold Logistics that warms the battery before charging. Or they have to operate in particularly harsh environments: The chargers in the inbatt N series are dust and splash-proof and designed for onboard use. With the chargers in our range, we have made our choice for you for many areas of application. For the optimal matching of battery and charger, especially in multi-shift, business-critical applications, we recommend an individual battery system concept from our industrial division inbatt. Including services such as assembly, leasing, battery care, etc.
And which charger is suitable for which battery type?
The most important distinction is that sealed batteries and especially lithium batteries can react extremely to the heat and overpressure during overcharging. A reliable cut-off is particularly important here.
Modern fully automatic electronic chargers can charge all lead-acid starter and motorcycle batteries from wet batteries from antimony (Pb/Sb) to hybrid (Sb/Ca) to calcium batteries (Ca/Ca) and EFB start-stop batteries to fleece batteries AGM, SLA and HVT also start-stop batteries as well as GEL batteries. Some of them have a 14.7 volt switch to provide a higher charging voltage for calcium starter batteries, for example. Some of these chargers also support lithium batteries.
To be on the safe side, however, it is always advisable to look at the battery manufacturer's charging procedure recommendation. It is also necessary to obtain binding values for charging voltage (in volts) and charging current (in amps).
For traction batteries, batteries in safety systems and other local supply batteries, especially in commercial use, we recommend high-frequency chargers, which provide several characteristics, each exactly to the type of battery used. Here, too, a look at the battery manufacturer's charging recommendations is mandatory.
If you want to learn even more about the technical specifications such as charging method, voltage and amperage to important safety features and convenience features, check out our knowledge section.