Many industrial applications require specially assembled batteries. Our industrial battery division inbatt specializes in systems consisting of batteries, chargers and numerous services.
Our solutions for traction
An important area in our product range are Traction batteries for moving forklifts and other intralogistics as well as industrial trucks in companies with the appropriate charging technology. Batteries for this application must be particularly cycle resistant. In addition to the special requirements of the vehicle to be driven, the individual load plays a role in the composition of the suitable battery solutions - for example, whether the devices or machines have rest periods or are to be in use around the clock with the help of replacement batteries. The criteria for the appropriate charging technology include voltage, amperage, charging curve and charging time.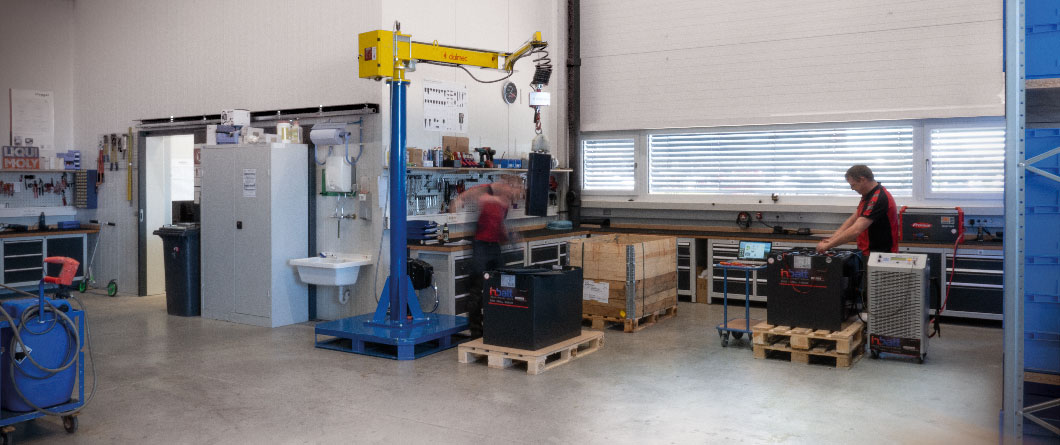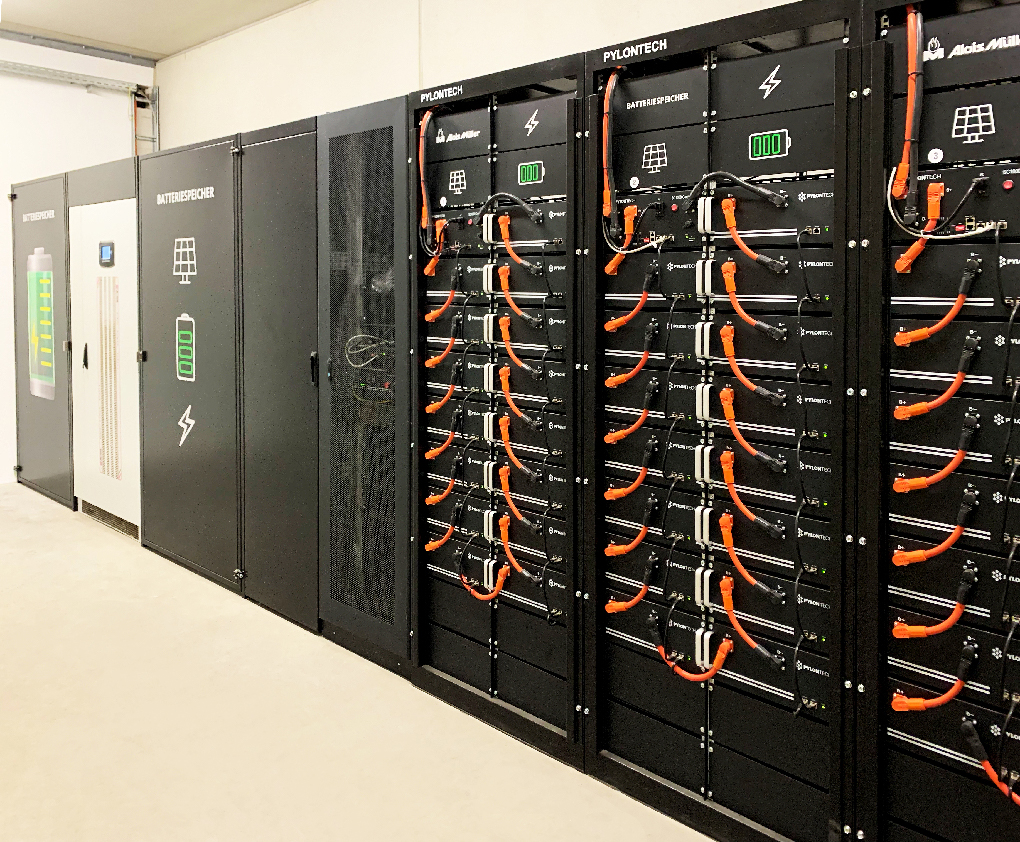 Stationary solutions
Batteries in stationary use for emergency power supply, uninterruptible power supply (UPS) systems, battery-supported supplementary power supply (BSV formerly ZSV), for security-relevant applications such as emergency lighting, fire alarms, sprinklers, locking systems for escape doors, etc., as well as for point-of-sale systems that should not lose their "memory" even in the event of a power failure or Industry 4.0 applications that need to be shut down in a controlled manner in an emergency. UPS systems also provide a steady sine wave and thus protect connected loads from overvoltage or undervoltage in the case of so-called mains wipers, which can occur in the event of mains fluctuations or power supply from renewable energies.
Batteries for this purpose must be as permanently fully charged as possible in standby mode and then quickly generate enough current to perform the necessary tasks, while not being over-dimensioned to avoid unnecessary costs.
Approved for the high security area
inbatt has approval for the high security sector, so the battery solutions can be used in appropriate security systems.
Our customers include industrial, manufacturing, shipping and security companies that design complete security systems.
Best positioned for outstanding service
Thanks to our outstanding spare parts service and large warehouse with a wide product inventory, components and spare parts are always at hand at our company. In addition, we have our own workshop so that we can respond flexibly and individually to your requirements.
With our highly qualified and experienced staff, you get professionals in service and customer care at hand.
Under the brand inbatt we offer the following services for industrial applications:
Consulting and design of specially tailored battery solutions
Sale and rental of batteries and battery systems with the corresponding charging technology
Assembly of components to battery systems
Assembly, disassembly and disposal
Battery services such as inspection, maintenance, cleaning, repair and replacement