Our comprehensive portfolio of AGM, SLA, GEL, HVT, lithium and wet batteries covers many vehicle requirements and applications. For scooters, motorcycles, ATVs/quads, UTVs/buggies, ride-on mowers, jet skis, snowmobiles and more.
Car batteries laid the foundation for our company over 50 years ago. In the meantime, our product range extends from the classic starter battery to start-stop batteries and back-up batteries. And covers all common vehicle types. From classic cars to heavy construction or emergency vehicles.
Powerful traction performance in harmony with fast power consumption: Our range benefits from knowledge and experience from our industrial division inbatt. So that forklifts, lifting platforms, cleaning machines, wheelchairs, electric boats, recreational vehicles, and golf caddies are always up and ready.
Powerful, efficient energy storage systems are needed to operate appliances independently of the power grid or without straining the starter battery. Depending on the application, our range of supply batteries charges via solar or wind systems (camping and off-grid), via the alternator (auxiliary battery) or via the power grid (UPS).
Find out
Which battery fits my vehicle?
Charger and battery


better as a team
Do you just want to quickly bring your motorcycle or starter battery to full charge in between? Or are you looking for a charger to supplement your traction and supply battery? We have the right chargers for users, for car workshops and dealers, for traction applications, for UPS systems and other safety systems directly available. We design and sell individual systems of batteries and chargers on request.
News
General
Trade show
Specialist conference
intactGP
Company
Products
inbatt
Sustainability

Recyclable material lead: infinitely reusable
With a better eco-balance than primary lead, secondary lead is a sought-after recyclable material. As a partner at OneCollect, almost all other metals, plastics and the acid of the lead-acid batteries we collect are also recycled and returned to the material cycle.

Solutions for the industry
Perfect fit
INDIVIDUAL PROJECTS
Battery-supported power supply applications for which there is no "off-the-shelf" solution, we make individually possible - directly and without hurdles.
WIDE RANGE OF PRODUCTS
Many years of experience with consulting, sales and rental of batteries and battery systems with the corresponding charging technology flow into all our projects.
---
Traction batteries
Charging technology
Service
Stationary batteries
Accessories
More about inbatt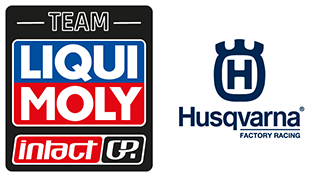 If, then properly.
There are many sponsors, but we want to make a difference with our own LIQUI MOLY Husavarna Intact GP racing team. Because for us, racing is fun, challenge and reward in equal measure.
Read more
So you don't have to rely on advertising promises. As a user, you usually can't see what's going on inside the battery. This is what experts say after they have taken a close look: