Sealed maintenance-free lithium-iron-phosphate battery (LiFePO4)
intAct Lithium-Power

High-tech battery for extreme loads
A real powerhouse as a substitute for lead-acid batteries in marine, solar, motorhomes and hobby applications. Extremely low weight, stable voltage at extreme loads and highest safety.
Our recommendation for all who are looking for a lot of performance at a particularly low weight.
Features
Extremely powerful

Thanks to lithium technology, this battery has an extremely high power density and can provide its capacity up to a charge depth of almost 100% without suffering.

Advantage: A lot of power in a very small space.

Ready again quickly and safely


Lithium technology means that the battery has particularly short charging times and copes well with partial charges. The integrated balancer ensures that all cells are optimally charged and the battery does not overheat.

Advantage: Excellent for off-grid operation.

Absolutely flexible

Because there is no liquid electrolyte, this battery can be installed in any position. And because it is light thanks to lithium and does not emit any vapours, it can be installed almost anywhere, even in the interior of your camper or when every gram counts, such as on long journeys.

Advantage: You can install it almost anywhere you want - even in the interior.
Characteristics
Secure lithium technology (LIFePO4).
Extremely high service life with full capacity utilization. 3,500 cycles up to 100% depth of discharge (DOD).
Perfect installation dimensions with DIN L5 box: L: 353 mm W: 175 mm H: 190 mm (incl. round pole H: 210 mm).
With screw terminals or round poles.
Integrated battery management system (BMS).
Recharges faster with a smaller PV system than a lead-acid battery of comparable capacity.
Very high energy density. Discharge currents of up to 250 A (short-time discharge) without voltage drop.
Self-discharge many times lower than conventional lead-acid or GEL batteries
Ready to install and ready to use.
Weight savings of approx. 60% compared to conventional lead-acid or GEL supply-batteries of comparable nominal capacity.
Sealed maintenance-free block battery
Suitable for 12-volt installation.
Protected against spray and jet water according to IP66.
Not suitable as starter battery.
All types
intAct Lithium-Power
Battery

Volt

Capacity

CCA

Length mm

Width mm

Height mm

Pos. of terminal

Terminal

LI1200

i
12
105 AH (c20)
250 A (15 sec.)
353
175
190
0
F-M6

more

LI1200

Position of Terminal:

0

Terminal:

F-M6

Base plate:

B13

Cold Cranking Ampere:

250 A (15 sec.)

Size:

353 x 175 x 190 mm

Kasten:

L05

Where can I buy this battery?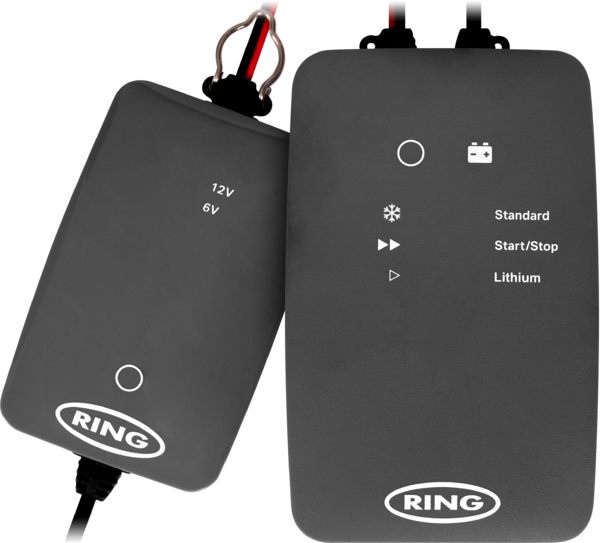 Ring

Intelligent charging from 6 to 12 volts also start-stop and lithium batteries.
See product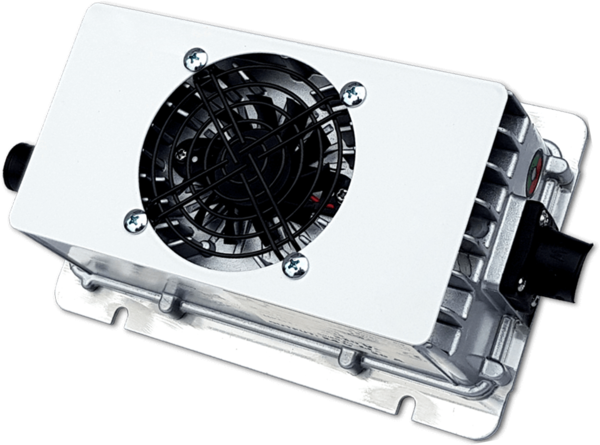 inbatt N-Serie

On-board charging also in camping and on boats.
See product
What is a Supply Battery?
Supply batteries must provide power for as long as possible for consumers that are not connected to the regular power grid or the starter battery. Either in mobile applications, e.g. camping or in island installations such as mountain huts, or in safety applications when the normal power grid fails or to compensate for so-called mains wipers. Depending on the application, they are charged with a charger from the mains or via smaller photovoltaic or wind power systems.
So not only do they have to supply power for a long time and then take it up again well, but they also have to cope well with changing current levels and voltages.
Supply batteries are cyclic batteries, i.e. they are designed to continuously deliver current up to a maximum depth of discharge of 80% when supplying electrical consumers and then to be fully recharged again. In contrast, a starter battery delivers a short, strong current surge for starting the engine and is recharged by the alternator while driving.
Absolutely maintenance-free batteries are valve-regulated lead-acid batteries or VRLA batteries (VRLA = Valve Regulated Lead-Acid) that are sealed at the factory. Here, significantly less gas is produced than in wet batteries. The gas produced remains in the circuit of the battery due to gas recombination. As a result, these batteries lose significantly less liquid. They do not need to be topped up, and it is not even possible to do so, as they cannot be opened again without damage.
Für welchen Einsatz ist die intAct Lithium-Power geeignet?
Wohnmobile
Wohnmobile, Caravan, Motorcaravan, Motorhome, Campingbus, Reisemobil, Alkoven, Campingfahrzeuge
Marine
Boats, ships, yachts
wind-power plants
As a power storage for small to medium-sized wind power plants or wind turbines.
Solar applications
Small to medium-sized solar systems/solar applications e.g. in camping, stand-alone operation etc.
Bus
Bus, Omnibus, Autobus